India is second largest PET bottle recycler in the world, its Rs 3500 cr industry in the country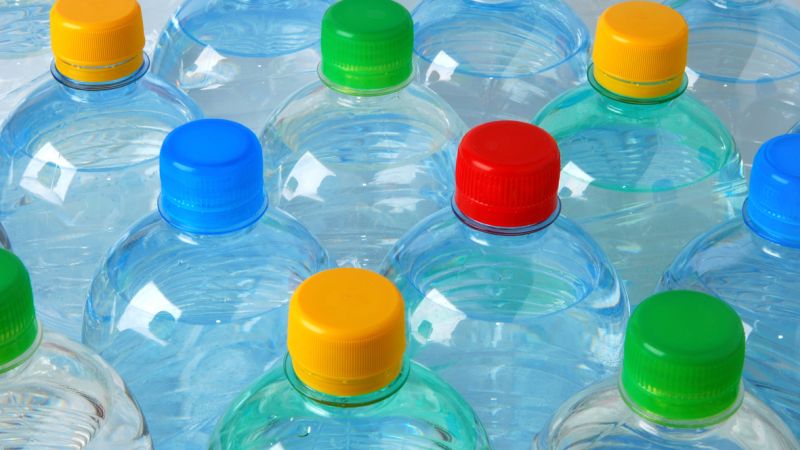 You might remember the Indian Cricket Team's kit for the 2015 ICC World Cup – the jersey wasn't made from cotton, instead it was created from fabric made from recycled Polyethylene terephthalate (PET) bottles – yes those ordinary mineral water and soft drink bottles you use every day.
Indian cricket team for that matter still wears the jerseys made from this recycled material.
Fibre made from recycled plastic bottles is not just limited to Team India (of course it's the biggest example of how much PET bottle recycling has advanced in the country), instead the bottles are crushed and processed to make a plethora of products including, pillows, cushions, denims, scarves and T-shirts.
In a first-of-its-kind study conducted by National Chemical Laboratory (NCL), fabric created from recycled PET bottles is steadily booming into the fashion industry.
According to the study, almost 9 lakh metric tonnes of PET bottles were recycled in India between 2015 and 2016. On the scale – only China recycles more Polyethylene terephthalate (PET) bottles than India. India is second largest recycler of PET bottles.
The study also notes that the organized sector in the country collectively recycles up to 70 percent of the PET bottles that reach landfills. Up to 10 percent PET bottles are recused at homes, and nearly 20 percent is unorganized sector, which does not recycle.
The PET recycling business according to the NCL study generates about Rs 3,500 crores annually. The sector employees thousands of people, and billions of PET bottles that are wasted are recycled into new life.
To showcase the scale of PET recycling and how the entire recycling process takes place in the country, Council of Scientific and Industrial Research (CSIR)-NCL has launched a website.
PET recycling in India –
According to the website – PETRecycling – PET bottles go through a series of processes.
Rag picker collect bottles from landfills, and sell it to waste traders (kabadiwalas). These then sell it further to traders dealing in PET waste. It's here that non plastic items like metal rings, caps and labels are removed from the bottle (since the create problem in recycling). After segregation, the PET bottles are crushed into bales and sent to recycling facilities, where they are washed, dried and chemically treated and recycled to form polyester fibre from which different kind of fabrics are made.
PET recycling in booming in the country because it is a profitable business. Cost of waste PET bottles starts at Rs 15 per kg, and it increase at every stage to go up to Rs 150 per kg by the time it is purchased by the recycler.
Despite the fact that India is one of the largest recyclers of plastic bottles – truth is that only 30 percent of the plastic can be recovered from a recycled bottle, and rest of it lands in the dustbins and ultimately in the water bodies.
It is important to reuse plastic bottles – to create various products out of them – so that we can possible keep almost 100 percent of the plastic from entering the landfills.