Luxury bath experience with innovative Eco-finity Spa-th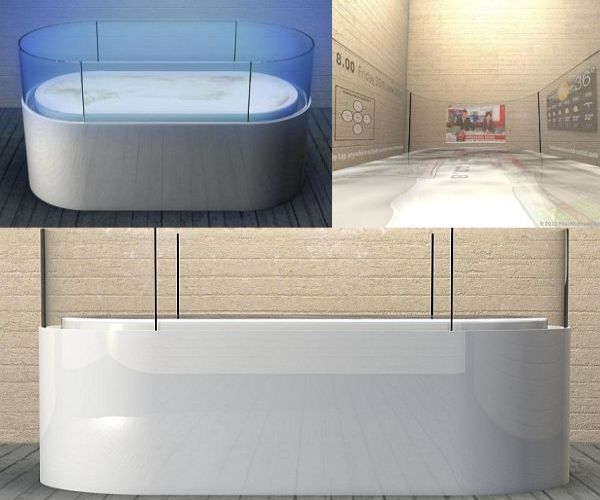 Paul McAneary Architects will not only give you sustainable bathing experience, rather a luxury feel with their innovative Eco-finity Spa-th. Built from Kaldewei's 3.5mm steel enamel, it conceals a 360° grab rail around the inner edge. For wasted water, a recycling tank filters the water for reuse in toilets etc.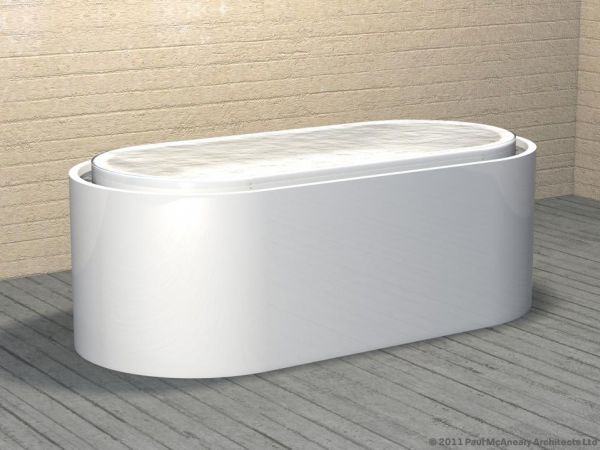 The most innovative part is 360° transparent LED screen for more relaxing experience. Play your phone or PC application on the screen as it supports Wi-Fi. In nutshell, imagine a bath with a movie playing on the screen, and you'll find a complete light and water treatment.