Canadian team sets world speed record for human-powered submarine at eISR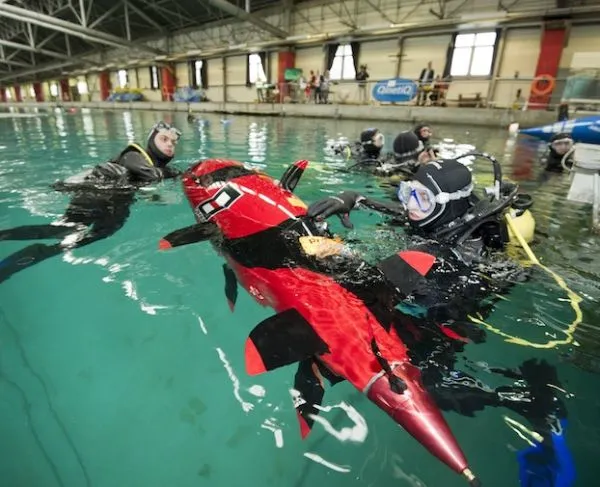 It's for the first time that eISR (European International Submarine Races) was held in London, outside States and as usual many teams participated in the challenge. A submarine powered entirely by human muscles means a great effort, especially, when you don't have the gravity and momentum, which usually a bicycle rider would get while pedaling. But, the Omer 8 from the Ecole de Technologie Superieure of Montreal Quebec pushed it to limits and set the world record by hitting a speed of 7.03 knots, which means 8.08 mph. That's incredible and for that the record was accepted by America-based International Submarine Races.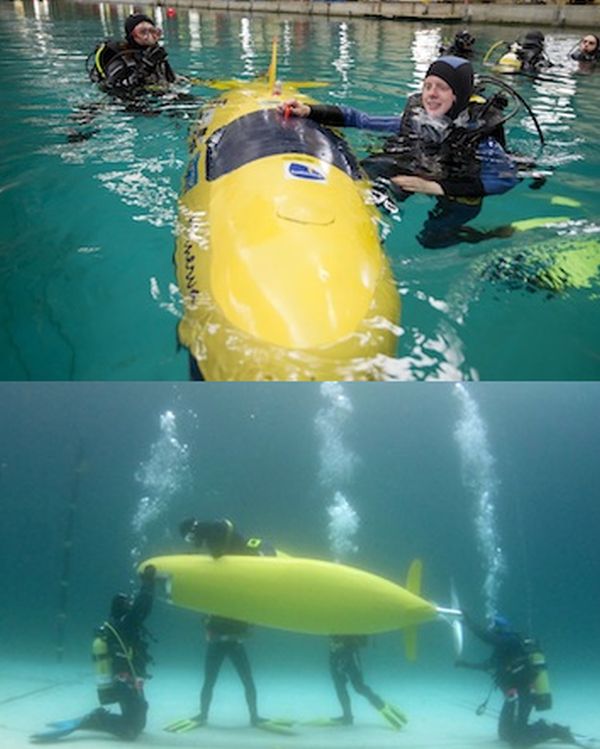 The competition was held at Gosport, former Royal Navy's testing facility, 80 miles to the south coast of England in a 60 by 120 meter pool. No batteries, flywheel or any other mechanical assistance was allowed except muscle power. The submarines were tested for both, speed and maneuverability through different tasks. Therefore, there were other entries too, which gave a close competition to the winning team and FAU's Talon won the prize for agility and University of Michigan's Wolverine was declared as the most innovative submarine.